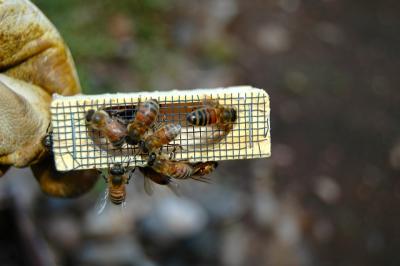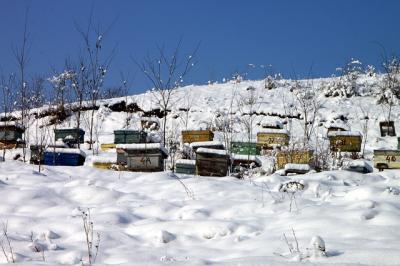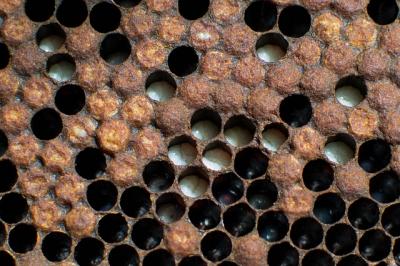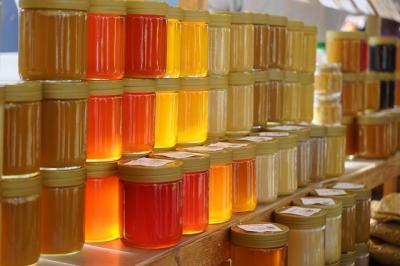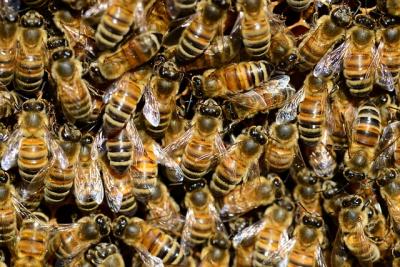 THE WORKER BEES ATE WORKING ON THE CONTENT OF THIS PAGE
August
Remove Honey
Start Verroa Treatment
September
October
Brood rearing ceases
Stop liquid feeding
Reduce entrance size and fit mouse guard
Clean honey extracting equiment
November
make sure the hives are wind and water tight
December
January
Add fondant if required
Check hives are still wind and water tight
February
Queen start to lay
Check floor for verroa
March
The colony will be developing a a large brood nest. This is a critical month for the colony as many colonies starve during March because they where unable to put down enough stores in the autumn
Heft the hive to check that there is sifficent stores and add some feed if requied
Remove any mouse guards
If the weather is right you will start to see some bee flying gather pollen from the early flowers e.g. snow drops, crocus etc.
April
Brood rearing increases and the bees are more active
First detailed hive inspection (only on a warm calm day)
Spring clean the hive
Mark any un marked queens
May
There maybe the opportunity to gather some honey
Ensure hat there is enough room for the queen to lay
Add queen excluder and add supers
Start of the swarming season to start weekly inspections
June
Be prepared to add some feed to get the colony through the June gap i.e. the transition from spring to summer flowering plants
Make sure the bees have access to water
Hight of the swariming season
July
Watch out for robbing
The likelyhood of swarming is reduced  but if a colony does swarm it will need help  to establish its self if it is to get through the winter
Start to take off surplus honey from thesupers
Good month to re-queen